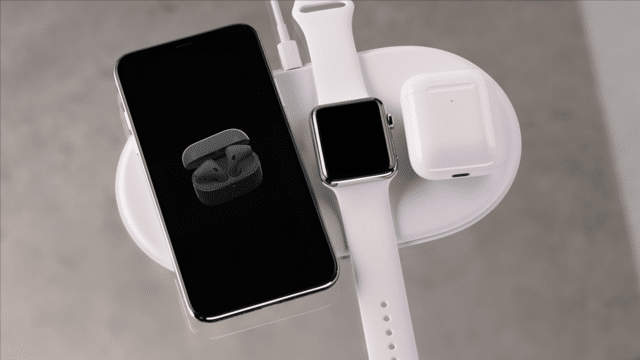 AirPower that could charge iPhone, Apple Watch & AirPods wirelessly is officially canceled and won't come ever again. The device was announced in 2017 along with iPhone X and was delayed for months. And now it's totally dead!
Apple lovers were really excited when the company showcased how the iPhone, AirPods and Apple Watch could be charged all at the same time on AirPower but all the excitement is gone because of the complete cancellation of the project. As a statement provided to TechCrunch from Apple's Senior vice president, the company had to cancel the AirPower project as it was unable to achieve the standard that they were looking for.
"After much effort, we've concluded AirPower will not achieve our high standards and we have cancelled the project. We apologize to those customers who were looking forward to this launch. We continue to believe that the future is wireless and are committed to push the wireless experience forward"
The rumor also suggests that Apple could not solve the heating issue, inter-device communication, and interference. Apple was planning to make AirPower in such a way that the AirPods, iPhone & Apple Watch could charge by placing these devices anywhere in the charging mat. But this required implementing many charging coils which resulted in making the device too hot and that's why Apple had to cancel the project.
Were you excited about Apple's AirPower and were you planning to get one?
Via: MacRumors