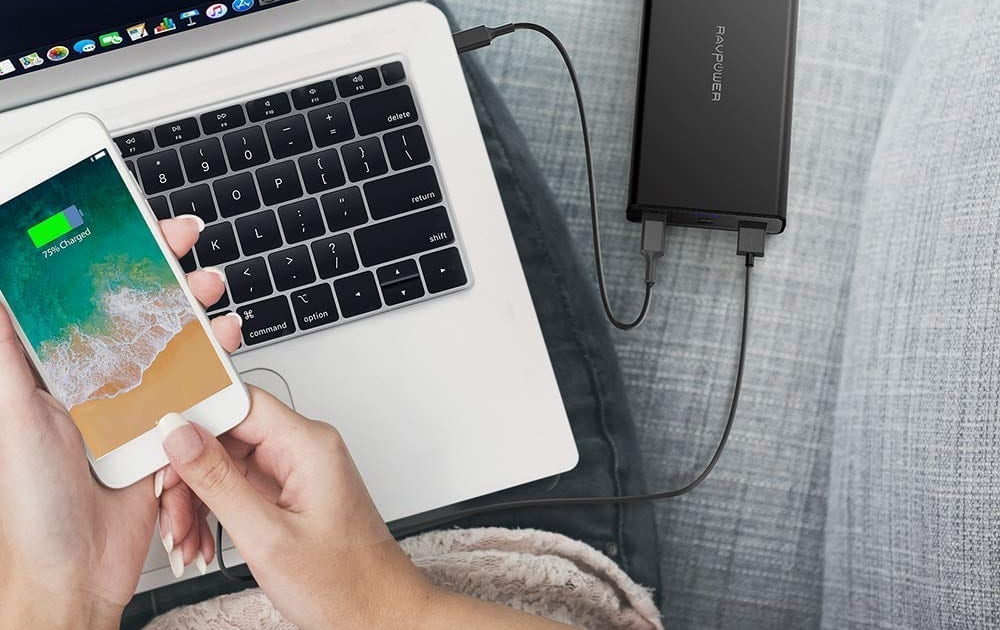 Power Bank is one of the most important accessories that you should always carry in your bag and never run out of charge on any of your Apple devices. Thankfully one of the top-selling power banks is on discount right now making it affordable to buy for some period.
This 20100 mah power bank from RAVpower is so powerful that it can charge your MacBook as well. It has two output ports: 1 USB A 3.0 and 1 USB C 45W PD, meaning your devices will be charged in rocket speed both at the same time.
Regularly $60, this power bank has been dropped to just $48 when you use a discount code LKWZQ4C3 at checkout.
From the Product Page:
More advanced, more compatible: updated USB-C power Delivery charges almost all devices at a huge 45W output, highly compatible with the majority of Type-C devices, such as MacBook, MacBook Air, MacBook Pro etc.
Parallel power: recharge 2 devices at a time with the USB A and USB C outputs; Please note that laptops can only be charged alone via the USB C port
Ultra-fast recharge: get a full recharge in just 3.5 hours with the 30W USB C port, Micro-USB QC charges at 18W in just 6 hours, standard 2.4a charges in just 9.5 hours
Colossal capacity: Mammoth 20100mAh capacity fully charges your iPhone x 4.3 times, iPhone 8Plus 4.3 times and an iPad Air 1.3 times
Advanced safeguards: UL certified and engineered with sophisticated safety systems that include short circuit protection, overvoltage protection, and overcurrent protection